Current topics
Here you find current informaton concerning different topics, also such that have once been up to date - sometimes you may like to read once again...
My new workshop is growing - step by step...
With lots of joy I am busy on establishing the shop area and my new workplaces.
A great pleasure for me to see all this growing - and I have to see that it will take more time than I had expected...
My workshop will move!
For 22 years I have been resident in Eisednach - a good and successful time.
And now this period may find its end, something new maygrow.
My way will bring me to Berlin!
I will be glad to present you my new workshop space - when toe move has been done successfully. I am looking forward on that with great joy!
Up to then I ask you for understanding,
that my workshop will be closed until end of October.
And then - let's continue from new!
My workshop has moved!
For 22 years I have been resident in Eisednach - a good and successful time.
And now this period may find its end, something new maygrow.
I have moved with my workshop - from November 1st, 2018 you will find me in Berlin!
It may take another couple of days until my workshop wil be able to work as before.

My new address:
Stephan Blezinger
Meisterwerkstätte für Flötenbau
Deitmerstrasse 9
D-12163 Berlin (Steglitz)
Phone: +49-30- 7970 8883
Schauen Sie doch einfach rein!
No contact possible by email?
During the past weeks there has been a problem with my email account that was not visible for me immediately.
Obviously a couple of persons were unable to send mesages to my mail address This email address is being protected from spambots. You need JavaScript enabled to view it. - sometimes they received an error notification such as "service unavailable" or similar.
I am sorry for that - and I assume and hope this problem will have been solved now.
Should you have been unable to reach me by email I ask you to try it again now.
For the case this would cause problems also now I ask you to contact me by phone or postal mail.
Have many thanks for your assistance!
Friedrich von Huene - Obituary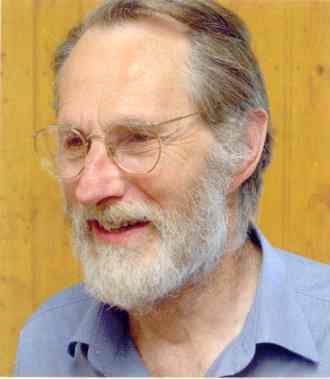 It was not until the evening of Whitsunday that I learnt of the passing of the American recorder maker Friedrich von Huene the previous week, on 'Stockstadt Sunday'.
I have been deeply moved by this news.
Friedrich von Huene was one of the most eminent pioneers of historic recorder making. He was a tireless researcher into old instruments whom we can thank for so much knowledge about their secrets that, these days, we take for granted.
In gratitude and mourn i say my personal goodbye to him.
News for the sound samples!
The sound samples for my instruments contain comprise a couple of musical treasures - and they are very popular.
Time for some news:
Enjoy listening!
Umberto Eco has gone away
He leaves a big gap - also for me:This sophisticated old man which - with his unique mix of deep wisdom and sparkling humor ever again fascinated me with his stories.

He has left such a richt work to this world - now it seemed that he found his moment to pass to the other side.
Here - on our earth - his voice will be missing.
And I am gratefol to him for all the joy and new kinds of view he had given to me.

Yes - and I am particularly glad that not only I had found my pleasrue to his work - he also obviously estimated my work so much that he was not able to leave an exhibition in Austria without acquiring an alto recorder from my workshop.
He simply found so much joy in playing the reorder!
It was good to be there!
The
Journées de Musique Ancienne
were busy also this year.
Despite the terror of the past days also this year filled the exhibition halls.
And a nice couple of them found their new fine instrument here at my stand.
Many thanks to all of my visitors for their interest - and lots of joy for the new owndrs of a fine recorder!
À la prochaine!
It was a joy to be there...
Also this year many musicians and interested visitors came to the greatest exhibition around "Early Music" in London/Greenwich from November 12-14.
A good couple of them found a new instrument at my stand.
Many thanks for your interest!
There was a dark shadow over this weekend, caused by the awful attacks in Paris.
These cruel killers tried to hit us in our life of joy.
We will not give them that - let's continue enjoying music!
It's done...
Now also in Dutch!
Many thanks to Ms. Mayers who has done all the translation work - I am pleased to be able inform my visitors from the Netherlands and Belgium in the Dutch language again.
And - by the way - many thanks too to Ms. Burchette who coutinuously takes great care for the English translations!
And should you find a mistake - please just write to me...
By the way - the French translation will follow...